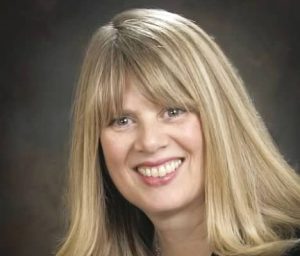 SHERRY BARIS
Office Administrator
Greetings! I joined the MSW team as the office administrator in 2010 and I'm looking forward to another great year working with the staff and families.
I am a Registered Early Childhood Educator (RECE) and have almost 30 years working with children from three months to twelve years of age. In 2005 I also gained my certification from the Association of Early Childhood Education of Ontario (AECEO).
I took a keen interest in RIRO (Reaching In Reaching Out) a program designed to promote resiliency in young children. I believed so strongly in promoting the skills I learned that I became a certified RIRO instructor and began presenting at workshops and conferences to help teachers and parents.
Please stop by the office to say hello!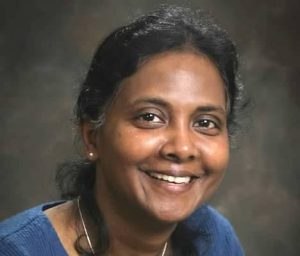 SUTHA YOGANATHAN
Casa B Montessori Classroom Assistant
I am an Early Childhood Educator with 16 years of experience working with children including nine years in Canada. I hold a diploma in Montessori Education from Sri Lanka and have worked at the Montessori School of Wellington since 2005. I have taken the Emergent Curriculum course offered at Ontario Early Years Centre. I have also studied in the area of managing individual and group behaviours with a focus on developing self-esteem in children by establishing routines and giving positive guidance.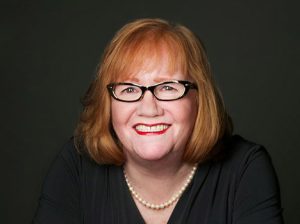 GLYNIS HAMILTON
Owner
I am Glynis Hamilton, the owner of the Montessori School of Wellington.
When I had my children I knew exactly what I wanted for them in terms of early childhood education. It was only when I visited a beautiful Montessori school in Toronto that I knew I had found what I was looking for.
I became intrigued by Montessori and so, at the ripe old age of 44, I went back to school and then switched career from legal secretary to Montessori teacher. Since that time, Montessori has become a way of life for me. The past 20 years have been a joy rather than a job.
I have moved from being front line in the classroom to the office doing more administrative work. But, my office door is almost always open to the classroom where I can hear the children's laughter and welcome them in for a visit.
I truly love what I do.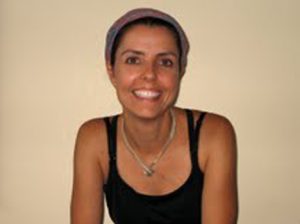 KATHERINE BOUDREAU
Yoga Teacher
I have been teaching for well over a decade. I trained with teachers in the Sivananda Iyengar and Satyananda traditions. I create classes based on the needs of my students and my own evolving personal practice. I am committed to embracing a wildly creative life that is a source of inspiration love and abundance.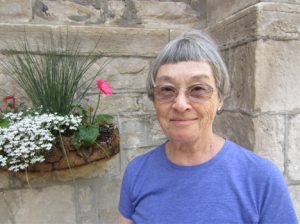 HESTER WITCHEY
My husband and I married in 1965 our only child and her husband live here in Guelph and our three grandsons are graduates of the Montessori School of Wellington. In 1972 I earned my AMI Montessori Diploma and for the next thirty-five years taught in the USA China and New Zealand. Upon retirement I trained as a Storyteller and it's my joy to share stories with your children.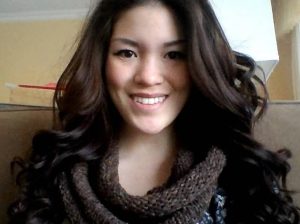 RAYNA LEW
Montessori Teacher
My name is Rayna Lew and I graduated in 2014 from the Toronto Montessori Institute where I earned my Montessori Casa diploma.
I have literally come full circle in my association with the Montessori School of Wellington.  I was a student at MSW in 1996 – the school's first year of operation where my mother, Glynis Hamilton, was my teacher – and now I will be working here as a teacher myself. 
I have worked at the Montessori School of Wellington as an After School Teacher, Office Administrator and Summer Camp teacher. I am delighted to be able to continue my teaching career at the Montessori School of Wellington.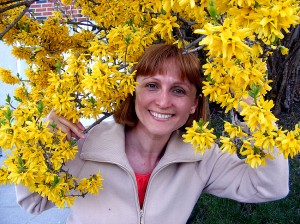 ERIKA ADAM
After School Supervisor
My name is Erika Adam. My husband and I moved to Guelph from Romania in 2008. We love our new life here in Guelph.
I acquired my diploma at Teacher's College from Babes – Bolyai University of Cluj Napoca, Romania, in 2004 where I specialized as a Kindergarten and Elementary school teacher. I have been teaching children from 3 to 6 years old for almost 13 years in Romania.  In 2010 I acquired an Equivalency Certificate from the Association of Early Childhood Educators Ontario and I became a registered member of the College of Early Childhood Educators. I also have experience working in children's programs with Early Years Ontario in Guelph.
I am looking forward to working with your precious children once again in the After School Program at the Montessori School of Wellington.