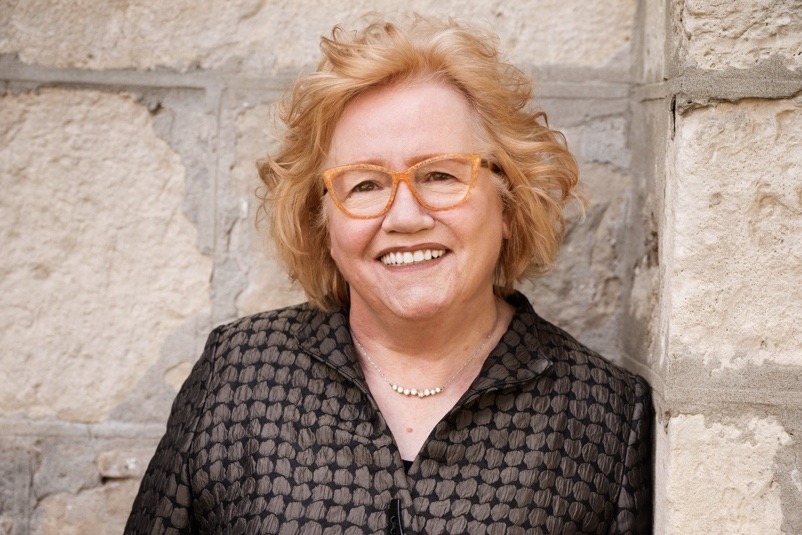 GLYNIS HAMILTON
Owner/Operator
I am Glynis Hamilton, the owner of the Montessori School of Wellington.
When I had my children, I knew exactly what I wanted for them in terms of early childhood education. It was only when I visited a beautiful Montessori school in Toronto that I knew I had found what I was looking for.
I became intrigued by Montessori and so, at the ripe old age of 44, I went back to school and then switched career from legal secretary to Montessori teacher. Since that time, Montessori has become a way of life for me. The past 25 years have been a joy rather than a job.
I have moved from being front line in the classroom to the office doing more administrative work, but my office door is almost always open to the classroom where I can hear the children's laughter and welcome them in for a visit.
I truly love what I do.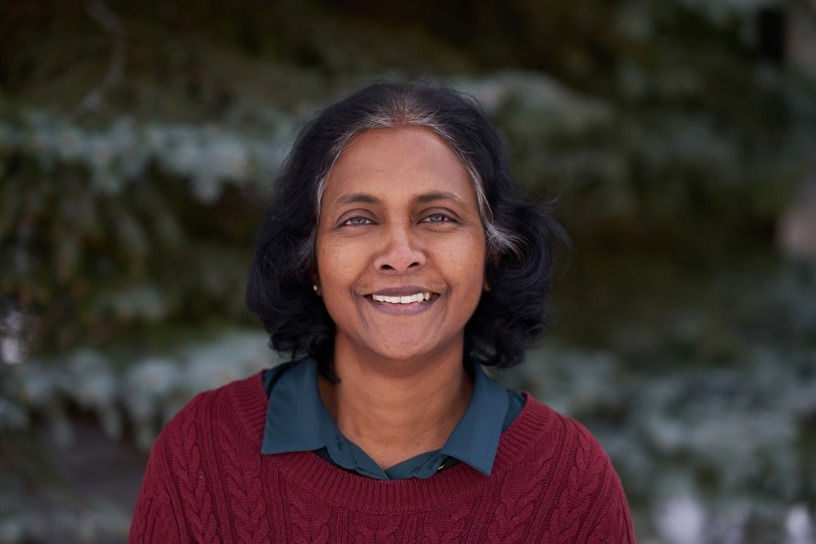 SUTHARSANI YOGANATHAN
Montessori Casa Assistant & Before School Teacher
I am an early childhood educator with over 30 years of experience working with children both in my home country of Sri Lanka and here in Canada. My teaching journey began when working with children in refugee camps during the war in Sri Lanka. It was their enthusiasm and joy for learning that propelled me to seek further education in the area of education. In 1991 I received my diploma in Montessori Education in Sri Lanka. It was during this time I learned about Maria Montessori, which completely revolutionized the way I thought about children and how they learn.
Due to the escalating war in my country, my family and I were forced to flee.  I arrived in Canada in the summer of 2004 and have worked at the Montessori School of Wellington since 2005. To update my credentials, I took the Emergent Curriculum course offered at the Ontario Early Years Centre. I have also studied in the area of managing individual and group behaviors with a focus on developing self-esteem in children by establishing routines and giving positive guidance. In 2014 I successfully completed the Fundamentals of Montessori course through CGMS continuing education. And now with my 3 decades of teaching experience, I still continue to seek new opportunities to improve my teaching skills.
In my daily teaching, I keep a quote by Maria Montessori in my mind, "…education is not something which the teacher does, but … is a natural process which develops spontaneously in the human being."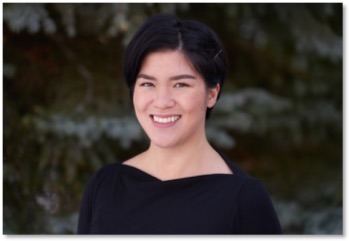 RAYNA LEW
Montessori Guide
My name is Rayna Lew and I am a Casa guide at the Montessori School of Wellington. I graduated from the Toronto Montessori Institute in June of 2014 and began working in September, 2014.
I have grown up with the Montessori philosophy, as I attended MSW in 1996 when my mother – Glynis Hamilton – opened the school. Once I finished my third year of Montessori, I moved on to public school.
Over the years, I've attended a variety of Montessori conferences, workshops and seminars.  I also attended a workshop offered by Stuart Shanker on methods of developing self-regulation in young children.
Some of my hobbies include: weightlifting, taking Stella on adventures, caring for my collection of plants and caring for my adopted cat, Clyde.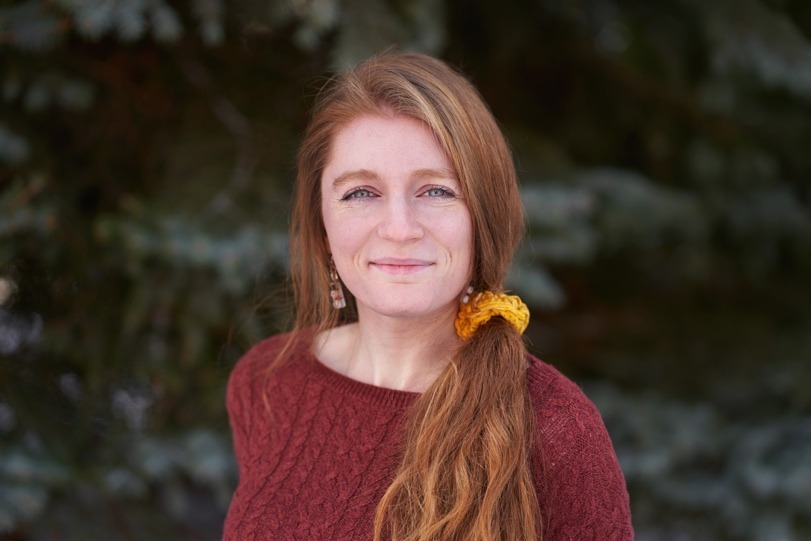 AMBER KEOGH
Montessori Toddler Guide
My name is Amber Keogh and I joined the MSW team in October, 2019 where I started off as an Administrative Assistant and an After School Program Coordinator.  In December 2019, I also started in the position of MSW French Teacher where I enjoy working with the children one on one.
I graduated from the Early Childhood Education program at Niagara College and am a Registered Early Childhood Educator (RECE) with several years of experience working with children in various settings (schools, daycares, drop-in programs, summer camps, etc.). I grew up in rural Quebec and later moved to Ontario, so I grew up immersed in both English and French culture and language. I come from a very large family with many younger cousins, which sparked my passion for working with children. In my free time I love spending time with my family, reading and volunteering in the community.
I became familiar with Montessori during my days as an ECE student where my final practicum was at a Montessori inspired school in Niagara Falls.  This resulted in my being hired as a Casa teacher the following year. After moving to Guelph, I found that I was unsatisfied working at regular daycares and missed the Montessori environment. It was with great joy that I joined the Montessori School of Wellington where I look forward to continuing to work with families and staff.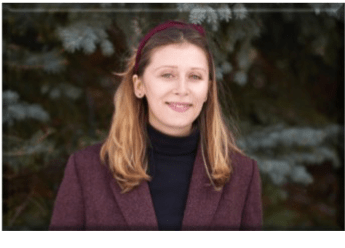 VALENTYNA ZINKEVYCH
Montessori Casa Guide
I started my career in Early Childhood Education 10 years ago after graduating from Hrinchenko Kyiv University with a BA in ECE. I hold a Master's degree in Education from Herzen University in Saint-Petersburg, Russia. Having a truly multicultural background and experience, I never stop learning. I joined the Montessori School of Wellington in early 2019 as a Montessori Classroom Assistant and After school Teacher. I enjoy every day with my students as we explore the world, learn new skills and cultures.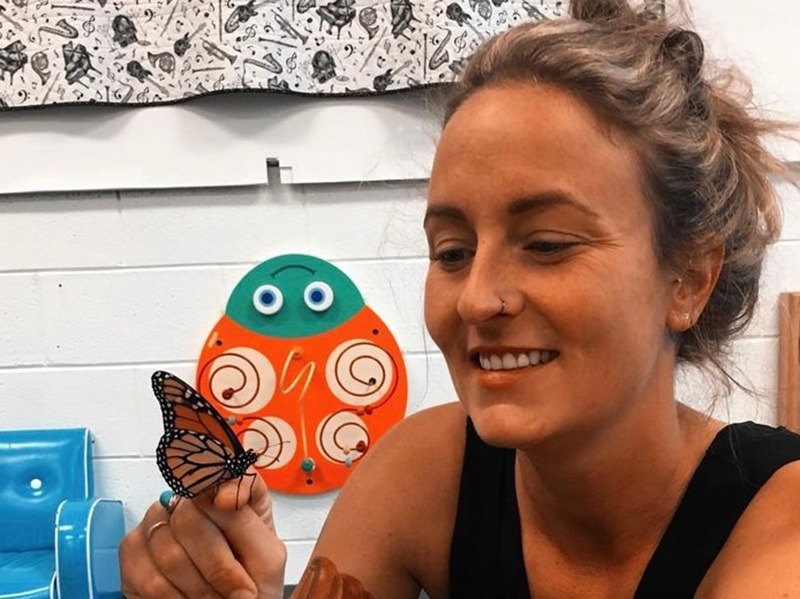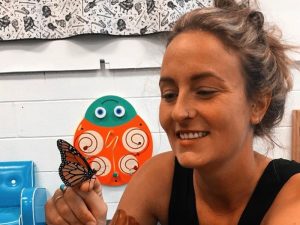 JESSICA DAVISON
Montessori Toddler and Casa Assistant
My name is Jessica Davison. I was raised on a military base in a small town called Petawawa. Guelph became my home base when I was eight years old. I've always been driven to teach. In high school I was accepted into the C.E.L.P program (Community Environment Leadership Program) I spent most of my time outdoors at Guelph Lake or at placements throughout elementary schools in Guelph. After high school I went on to pursue my interest in early childhood education. I graduated in 2010 from Mohawk College. I enrolled in the T.E.F.L program (Teaching English as a Foreign Language) at the University of Guelph. Upon completion I travelled to Haiti. Exploring life skills and the English language only reaffirmed my passion for teaching. I was first introduced to the Montessori philosophy in 2018. I have spent the past four years guiding in both toddler and casa classrooms, at a Montessori school in Kitchener. During that time I truly realized the difference between instructing and teaching. Having the comparison of working for the school board and guiding in a Montessori classroom, I was able to truly appreciate the vision and philosophy of Maria Montessori. The Montessori approach enabled me to completely rethink how I view our current education system and what education means to me. I look forward to working alongside students, parents and staff in this new role.

PAIJE MCGRATH
Montessori Toddler Assistant
My name is Paije McGrath and I am an assistant in the Toddler Classroom at the Montessori School of Wellington. I attended Confederation College in Thunder Bay and graduated from the Early Childhood Education program in 2018. After becoming an RECE I took an accelerated program for Developmental Service Workers and graduated in 2019. My first job working with children was at The Children's Centre Thunderbay where I ran youth groups and assisted Child Protection Workers. I moved to Guelph with my son in June 2022 to be closer to family. I enjoy spending time with my family, crafting, and taking care of my houseplants. I first discovered Montessori when I was an ECE student and we learned about it in class, it piqued my interest and I always kept it as a thought in the back of my mind. I started working for the Montessori School of Wellington in September 2022, where I learned more about the Montessori philosophy and teaching practices. I discovered that Montessori fit in with my beliefs about respecting children and promoting independence.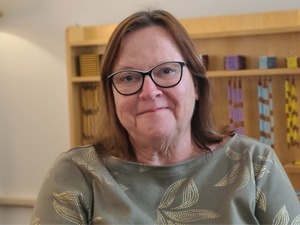 ANNA PAVIN
Montessori Casa Assistant
My name is Anna Pavin, and I am an Early Childhood Educator. In my many
years of experience in the field I have worked in many early childhood
settings in a multitude of positions, including twelve years of experience
in Montessori Schools. I am passionate about quality early years
education. I am so thankful to be returning to Montessori School of
Wellington, as it is such a warm and nurturing environment. Miss Valentyna
and I have taught together, and make an outstanding team! I am truly
looking forward to the year ahead!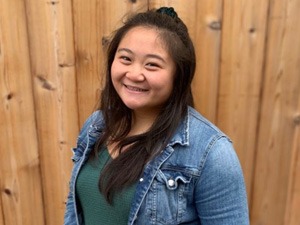 WINNIE CHUNG
Montessori Casa Assistant
My name is Winnie Chung and I'm a Casa Assistant teacher at Montessori
School of Wellington. I started at MSW in January 2023 as a caregiver for a
special needs child who previously attended the centre and officially as a
staff in June 2023.
I graduated from the Early Childhood Education Program in 2016 then from
the Educational Support program in 2018 at Conestoga College. I have many
years of experience working in mostly childcare centres with my placements
in schools as an ECE and Educational Assistant around Kitchener and Guelph.
After the first few months at MSW, it has really opened my eyes/changed my
perspective about how children learn and seeing the differences between
Montessori and normal child care environments. I'm excited to learn more
about Montessori and learning along side with the children and staff.
During my free time, I like going out with family and friends trying new
restaurants or activities and caring for my two cats named Jorge and Nala.