Check back for more dates!
We are constantly updating this feed with the newest important school dates!
We believe in helping children reach their potential with an authentic Montessori education.
 The Only CCMA Accredited Montessori School in Guelph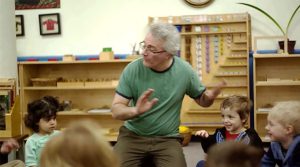 The Montessori School of Wellington was founded in 1996 and is located at 2 Samuel Drive,  in a beautiful residential area of Guelph. Our spacious classrooms are fully equipped with Montessori materials.
Our school is set in a warm family style environment where the children receive an authentic Montessori Education. Feel free to tour our website and become more familiar with our philosophies. We always welcome tours of the classroom as well so you can see the children learning first hand.
The Montessori School of Wellington is the only Montessori school in Guelph which has earned CCMA accreditation. CCMA (Canadian Council of Montessori Administrators) is the only organization in Canada that actually inspects Montessori schools to ensure that they are offering authentic Montessori education.
We offer a unique, challenging, and nurturing learning experience for children where their development unfolds naturally. Each child grows socially, intellectually and ethically in an environment characterized by freedom and respect. The children receive daily French as one of our assistants is also our French Teacher and she speaks only French to the children. A young child's brain is wired to acquire language so this is the optimal time to expose them to another language.
The skills and habits that children develop in a Montessori classroom will last their entire lifetime.
Accredited for Your Child's Benefit
We believe that your child deserves the best education possible. We've partnered with the following organizations to showcase
the quality of education our students deserve. Learn About Our Montessori Daycare in Guelph
Are you looking for a daycare program for your child in Guelph? Did you know that Montessori school education offers some of the best daycare programs for preschool-aged children?
If you are looking for a more child-centred learning environment, a Montessori daycare provides a great alternative to typical preschool and kindergarten programs. Help your child reach their full individual potential with an authentic Montessori education at our daycare in Guelph.